Normalized Production Sistem
All numerical control machines work with unified software programs.
The programs concerning already tested productions are created by Effeciemme's engineers and they are validated for the production only after positive testing.
Any minimum program's change must be verified by a test. Only in case of a positive test, the change will be extended to all machines. Operators can't change the parameters of the machine but they can only apply the programs inserted by changing the size of the piece depending on the seal to be produced. This ensures maximum repeatability for each type of gasket. Each operator has a book which shows all the procedures and instructions for obtaining the seal.
Each gasket meets the requirements of the internal standardization system.
Special projects are managed separately.
The issues relating to the process control are explained in more detail in quality section.
Production capacity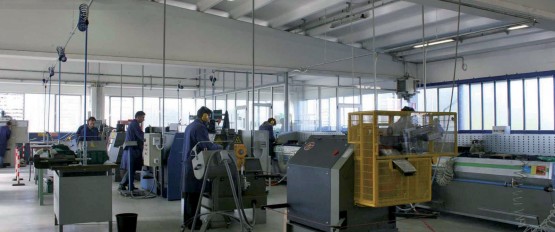 The use of technologically advanced equipment and specific softwares allow us to handle any type of order (small quantities or large orders).
The production system was thought to ensure maximum flexibility, without neglecting the rigorous quality procedures.
Thanks to the high level of automation, the use of the most innovative technology along with multi-level quality control during every production step, we are the ideal partner who can meet all demands of customers.
Warehouse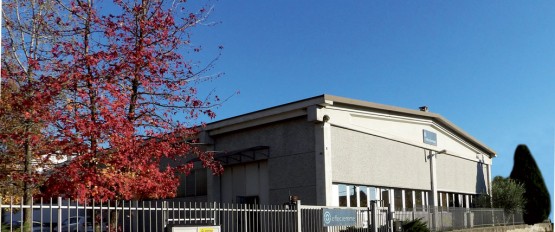 We have a warehouse designed to meet the needs of our production.
Effeciemme Group is able to meet the 82 % of urgent deadlines (2014 Effeciemme Internal Statistics) that are managed also just in time.
The incoming material is carefully checked and it is fully traceable both through batch production of our qualified suppliers and through further internal Effeciemme lot.
The IT management of all activities related to the warehouse thanks to bar code ensures immediate and reliable traceability, reducing human errors.
The materials can be supplied with certification 3.1.